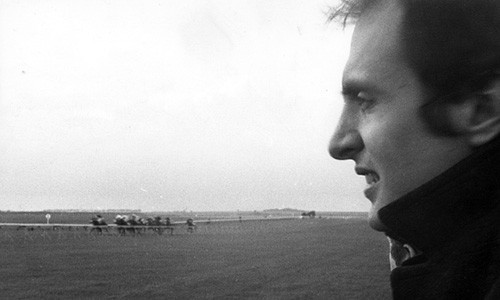 or Lost Tracks
Collaborations in filmmaking:
Assistant director in the film Professione Reporter by Michelangelo Antonioni, 1973
Assistant director in the film Novecento  by  Bernardo Bertolucci, 1974
Collaboration in the preparation of two films (eventually not produced) by Michelangelo Antonioni, La Spirale [The Spiral] (1972) and Tecnicamente Dolce [Technically Sweet] (1973).

Documentary films directed:
Riding, 1972, featuring the training of race horses
Testaccio, 1972, presented at the Moscow International Film Festival, Russian Fed., 1973
Scuola di danza [ Dance School], 1973, award-winning documentary at the Locarno International Film Festival, Locarno, Switzerland, 1974.

Screenplays and treatments [not produced]:
for television:

Mozart (story about the life of Wolfgang Amadeus Mozart), 1970
Kafka (film script about the life of  Franz Kafka), 1971
La metamorfosi (story based on the novel by Franz Kafka), 1971.
for cinema:

I Due Testimoni [The two witnesses], story based on  "A Deutsches Requiem" by di J.L. Borges, 1973 (with Dario Serra)
Concerto per Violoncello Solo [Concert for Cello Solo], story and film script, 1975 (The story of a cello player and mature composer who starts a dangerous relationship with a younger girl, who is a student at the Conservatory. The story is set in a town of musical Mitteleuropa.
for theatre:

Il Viaggiatore e la Sua Ombra [The Traveller and his Shadow], (dramatic story based on the life of Nietzsche), 1971.